Selling Architecture
MISHA SEMENOV (M.Arch 18′)
This Thursday in his Formal Analysis course, Peter Eisenman announced to Yale's first-year students that "architecture won't solve housing problems, so we have to figure out what problems architecture does solve." The "solutions" presented that class, the details of Bramante's corner resolutions and pochés, had, he emphasized, nothing to do with the buildings' actual programs or functions in society. Indeed, the average person could never understand the intricacies of true architecture. But "you," he told his students, "are all now part of an elite…"
Seven hundred miles away that same Thursday, Sarah Herda and Joseph Grima, the co-Artistic Directors of the inaugural Chicago Biennial, were celebrating a smooth opening week that had attracted over 30,000 visitors,[1] to whom it had advertised the role of architecture in addressing larger issues such as environmental pollution, social inequality, urban blight, and, yes, housing. Herda, the director of the Graham Foundation, and Grima, an independent curator and former editor-in-chief of Domus, had spent over a year putting together an event with aspirations nothing short of global: "In order for us to build a better city… in order to achieve a better quality of life universally," Grima explained in an interview with P A P R I K A, "the value of architecture needs to be understood." The goal of the Biennial is to "make a case to the public about the value of architecture." The intended audience is precisely not one of architects: "clients … politicians, [Biennial sponsor Mayor Rahm Emanuel's] colleagues in public administration," and developers in addition to everyday Chicagoans. In other words, Grima and Herda are serious about using the Biennial to sell architecture to those with power, and to do that involves a significant shift of tone. Since "in the extreme competition for attention, architects have to be able to pick their language," it means being short and telegraphic, as in the 15-second manifestos Grima and Herda asked each participant to present on opening day, and it also means editing out some of the weeds that have obscured the public's view of the true value and accessibility of architecture.
The most noxious weed in that patch, for Grima, is precisely the kind of rhetoric that Eisenman invokes every Thursday in his Yale course:
"the idea of architecture as a layer that can only be accessed by the privileged elite is the most dangerous and damaging thing I can think of… If there's one thing you can point your finger at to which you could attribute the marginalization of architecture, and the fact that the architect is absolutely uninfluential in the city today, it's that attitude."
In order to restore to the architect his (implied) former position of power and influence, the "politically questionable and dangerous," overly intellectual work of Eisenman and his school must be swept out of public view.
"This exhibition is really about reclaiming architecture from that group of people who attempted to hold it back from the rest of the world in order to consolidate their own power through embracing its exclusivity. So this exhibition is … saying that time is over, and this is the new architecture that will displace that notion and bring it back into the public realm… So it's in this public building, which is accessible to everyone, there's no ticket … and this is the architecture that everybody's welcome to."
The Chicago Biennial is the place to meet, free of charge, a new kind of publicly-minded and publicly-accessible architect, one resolutely outside of an intellectual ivory tower, and perhaps even outside of the design studio as we know it:
"what's at stake is not just about representing… the architectural artifact, it's also the figure of the architect as something that is much more hybrid and ambiguous… that's the reason and rationale for all this extraordinary diversity of the projects: to show that all these together constitute architecture."
The "extraordinary diversity" is certainly impressive. Several installations tackle the issue of low-cost housing head-on, including full-scale models of Tatiana Bilbao's adaptable single-family house being deployed in Mexico and Vietnamese firm Vo Trong Nghia's easily-assembled straw-and-steel home. An MIT Self-Assembly Lab installation of a robot-built rock sculpture suggests new directions for construction. Socially-minded Plan B and Studio Mazzanti present their Colombian cultural facilities and parks in user-interactive exhibits. An entire gallery, "BOLD: Visions for Chicago's Future," is dedicated to speculative proposals for the Windy City, including Urban Lab's offshore water treatment plant topped with a public park and David Brown's scheme for reusing the city's vacant lots for housing and public programming. Studio Gang's "Polis Station" is a response to growing antagonism between police and the communities they serve, proposing to heal the divide by integrating stations with community facilities. Plenty of projects are direct political critiques, notably installations by TOMA and Didier Faustino. With so many projects that delve head-on into interdisciplinary issues, it's almost refreshing to find more purely aesthetic exercises like Sou Fujimoto's "Everything is Architecture," a collection of everyday objects inhabited with tiny human figures and accompanied with at times cute, at times profound aphorisms.
Once the sensory overload from the models and diagrams wears off, however, a larger question surfaces: in an exhibit so interested in selling architecture to the public, how exactly do its curators propose that the "value" of this architecture be judged? The interdisciplinarity and diversity of projects is impressive, but it can also become a distraction. Studio Gang's project should be judged by sociologists on its success in the community; the vacant lot proposals need to integrate urban policy; Urban Lab's wastewater treatment cells certainly ought to be judged on the basis of their environmental engineering. The organizers made a deliberate choice to avoid technical details; there is no mechanical explanation of how a pollution filtration cell works nor a book of dry housing legislation. But neither are there many technical architectural drawings or workflow diagrams, explanations of a total design process, demystifications of computer software. What you get is a beautiful, colorful diagram, a visual way of thinking or rethinking what may have seemed to be the realm of another discipline. That leaves the visitor impressed with the powers of architecture but still bereft of an improved knowledge of its inner workings, of the ways of judging it in its own right, of understanding how the forms on display came to be. Perhaps this is asking too much of a public exhibition, but if, as panelist Cristina Goberna Pesudo said in an opening panel, the exhibit's perceived aim is "to help the public defend themselves when they make decisions related to architecture," it seems essential. In the absence of an implied disciplinary toolkit, how are visitors to know, or even guess at, why Vo Trong Nghia's cheap hut is good Architecture, beyond the economic argument, or how Tatiana Bilbao's home is any better than the standard issue Mexican housing it proposes to replace? And what are they to make of comments like those of Ecuadorean participant David Barragan of Al Borde Architects, who, at an opening weekend panel, responded to a question about precedent by boasting that "our projects are not intellectual metaphors," are dictated by "terrain and conditions" alone, and stand independent from Eurocentric or North American theories that simply don't apply when dealing with housing in a Latin American context?
The struggle to find a source of authority is, of course, an eternal one in architecture, and it is, one could argue, what gives rise to the need for architectural theory to begin with. The Eisenman extreme internalizes authority by making architecture referential only to itself, measured by its ability to make an intellectual statement within the discipline, other issues be damned. It's no surprise that Herda and Grima want to avoid exposure to this esoteric and socially pessimistic language, which was not meant for public consumption anyhow. But there are certainly other sources of architectural authority that are far less alienating. Christopher Alexander, whom Grima does claim to be his "absolute hero," wrote A Pattern Language as a way to find a more objective, user-centered form of authority for the discipline. Carefully studying the habits of human beings and the vernacular spaces they have constructed for millennia, he drafted a series of empirically-derived "patterns" for an architecture that makes people feel most comfortable and best suits their natural inclinations, encompassing everything from the psychological associations of particular shapes to flows of crowds through space to biophilic preferences. If for Eisenman, architecture is a language that must be analyzed and deconstructed Derrida-style, in Alexander's view architecture is a language used to tune its occupants' psychological and even physiological state. In the now-infamous Eisenman-Alexander debate, held at Harvard in 1982, Eisenman claimed that true architecture was about ideas, not about making people feel comfortable, while Alexander accused him of "fucking up the world" for the sake of his own intellectual satisfaction.
Thirty years later, Grima seems to echo Alexander's tone in his indictment of Eisenman's architecture-for-architecture's-sake, though the exhibition itself is hardly Alexandrian. RAAF's "End of Sitting" taps into human behavior patterns and Tatiana Bilbao's model home embodies the ideals of flexibility and adaptation, but something is missing. Many New Urbanists have embraced Alexander's ideas and designed buildings and communities around human behavior patterns, but they are absent here, as is any kind of traditional or classical architecture, with their more defined rule sets, or a real inclusion of history. The role of codes in shaping the urban environment is not discussed. In other words, the overall picture of the discipline is one of a game without rules: no Five Points, no Beaux-Arts methodologies, no formal intellectual ramifications, no pattern languages. The frameworks that do seem to bind architecture are sustainability, social justice, experimentation. But if that is the full state of the discipline, then isn't something being lost? Now the question architects must answer is whether the history, theory, processes, concepts, and limitations of architecture can be presented to the public in a way that is as appealing as its ability to break rules and innovate. And in forcing us out of our silos to ask this question, Herda and Grima may ultimately have the largest impact on the discipline.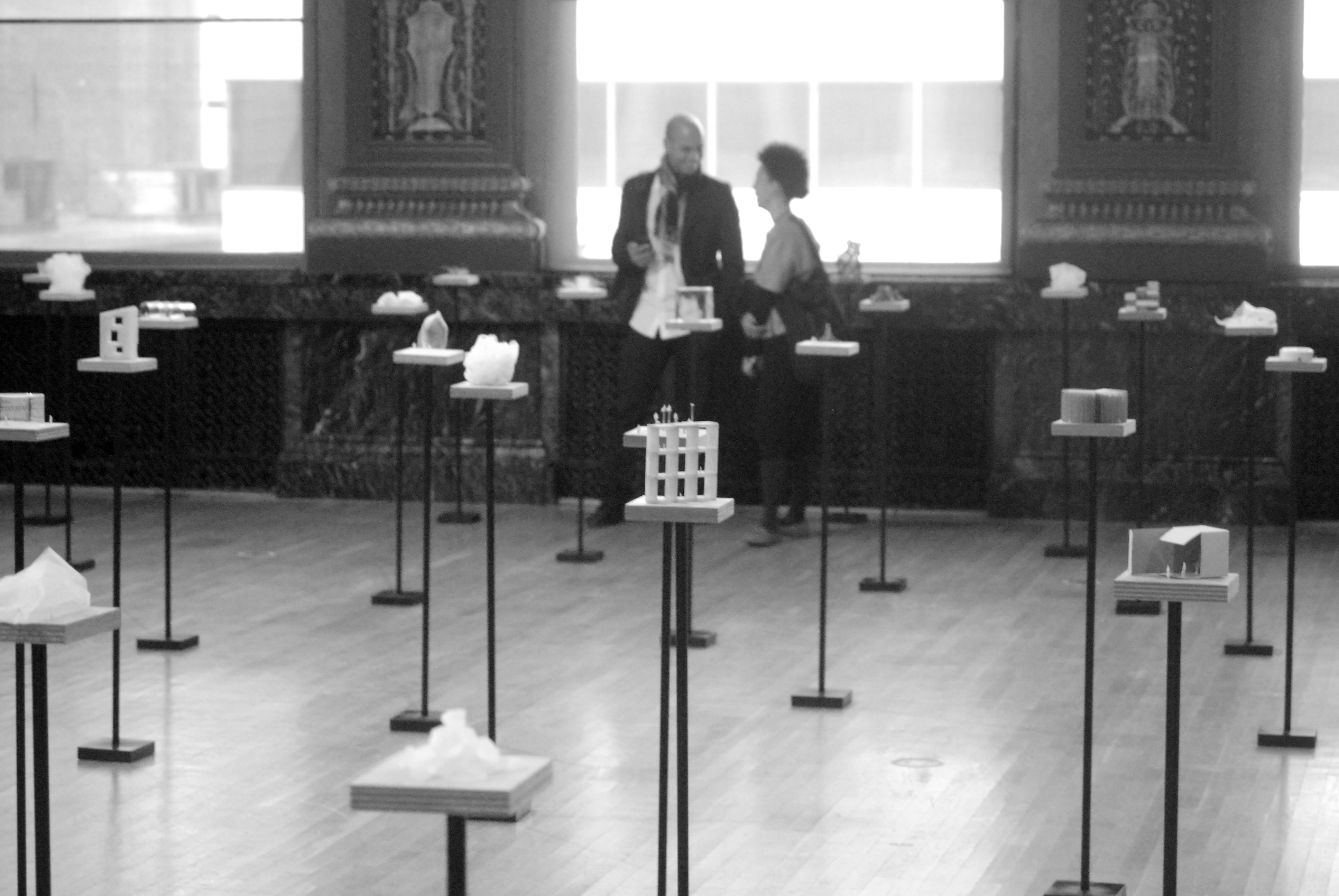 Sou Fujimoto's, "Everything is Architecture," Photo by Daniel Glick Unterman, M.Arch '17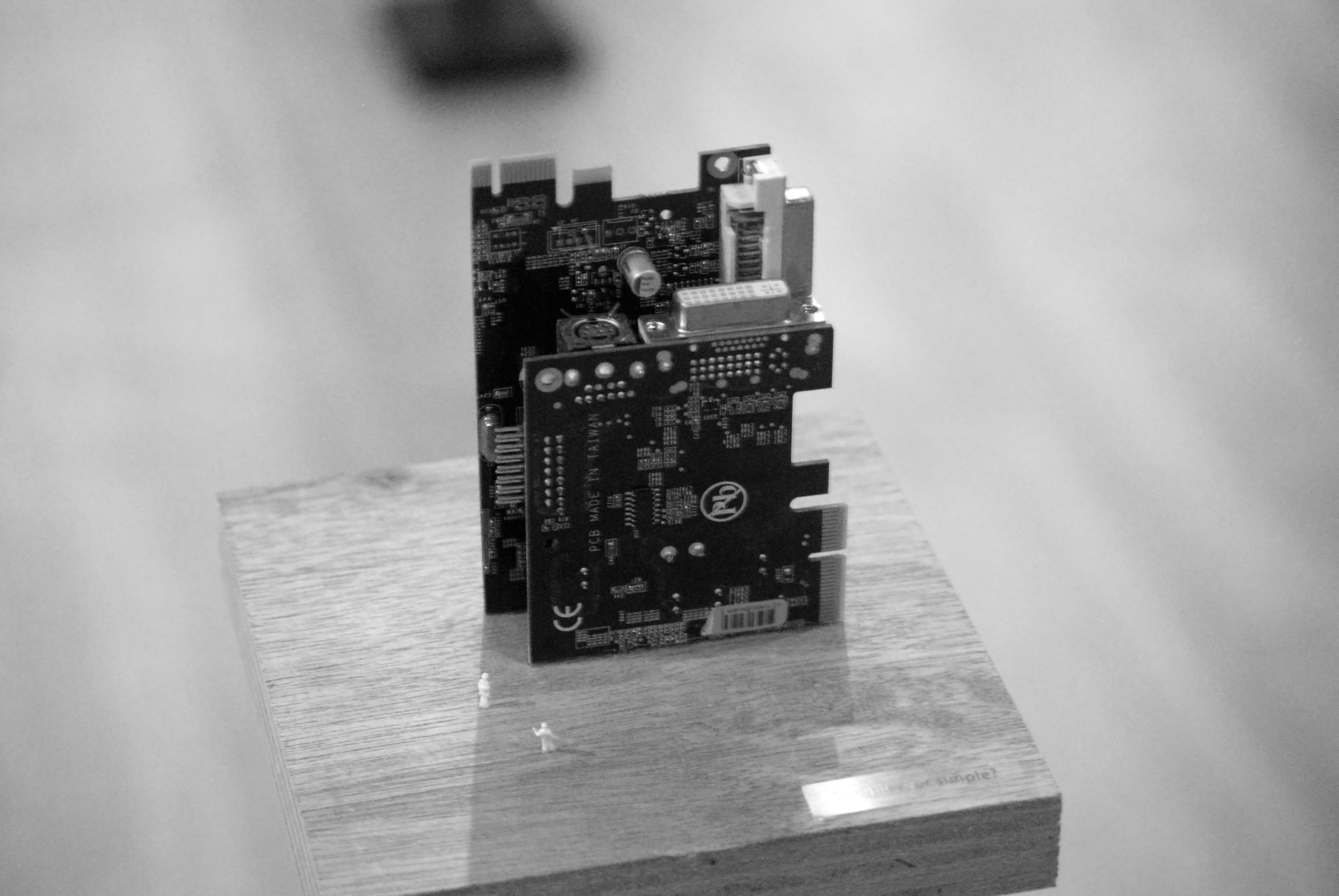 Sou Fujimoto's, "Everything is Architecture," Photo by Daniel Glick Unterman, M.Arch '17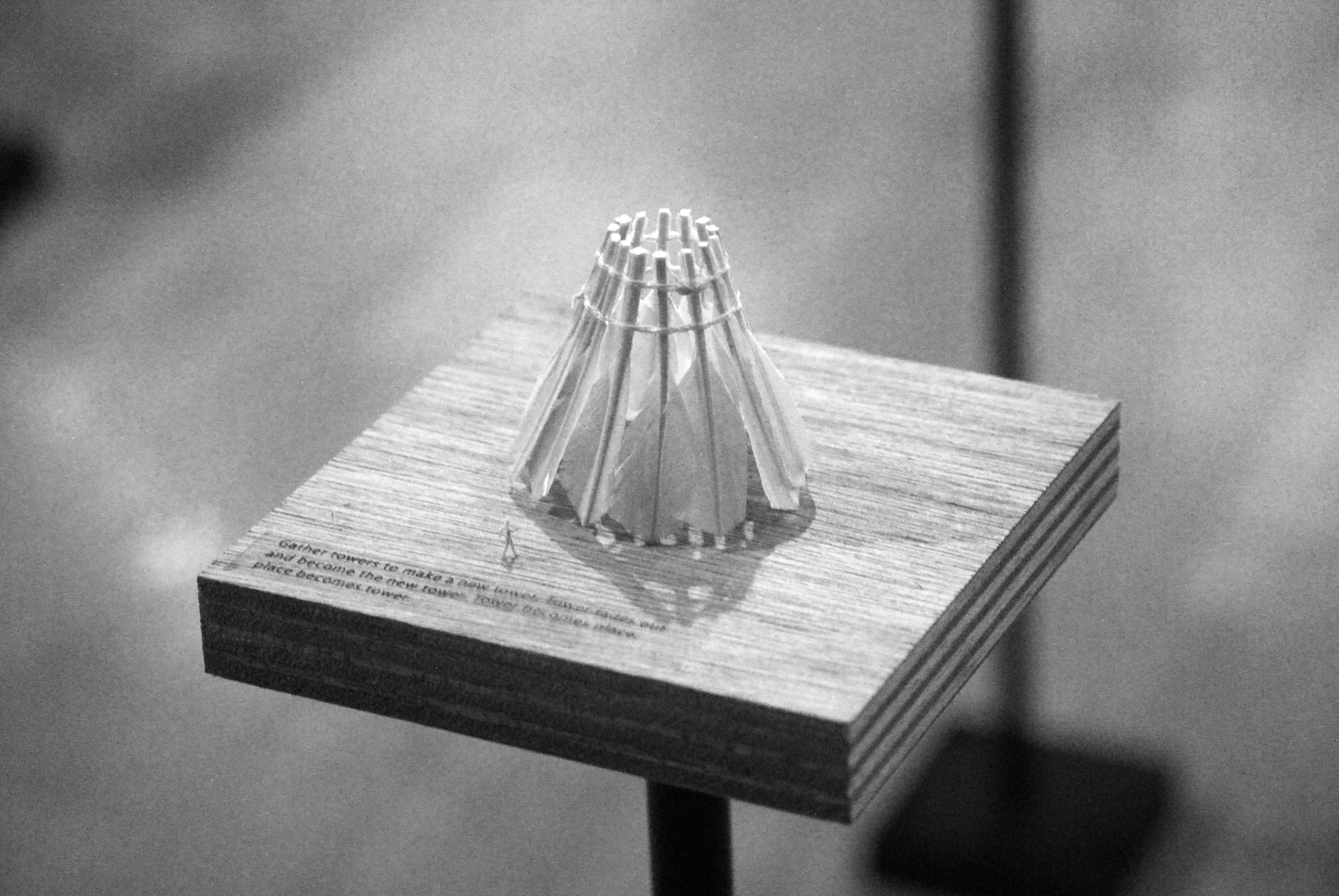 Sou Fujimoto's, "Everything is Architecture," Photo by Daniel Glick Unterman, M.Arch '17
---
[1] http://chicago.curbed.com/archives/2015/10/09/chicago-architect-biennial-visitors.php