Pleasure and Power
CAITLIN THISSEN (MArch I, '16)
In the 60's, 70's, and 80's, the San Francisco gay leather scene blossomed and boomed, occupying blocks of the South of Market neighborhood and the Mission District. The area developed from a light industrial, warehouse sector, hosting a population of transients including seamen, and other working class residents, to a set of nationally and internationally renowned "playgrounds" for men and women seeking psycho-sexual liberation. Two such playgrounds, the Catacombs and Mineshaft, constituted "consensual integration space", obliging one to "leave at the door" prevailing norms that imposed essentialist gender roles and identifications. These venues grew in reaction to normative, male/female, monogamous, and private sexual practices, characterized as moral or ethical by social convention. Anything falling outside of the "sexual norm" was considered taboo, with serious repercussions including, but not limited to, social exclusion and lawful punishment. Sado Masochism played-out in the dark dungeons of New York and the free love locales of San Francisco, prompting a transgressive narrative, blurring the line between audience and performer, fulfilling unmet needs within and along societal margins; imbuing transient sites with social value.
S/M organizations and their associated venues reveal misconceptions often held by architects involving reductive rationales in the design of "productive" architectural space. The subversive or transgressive act (under which S/M categorically falls) finds its completion and generative value not in specially designed and lasting places, but in back alleys and abandoned warehouses—the ill-defined and dappled limits of cities and society. Subculture, S/M erotic and homoerotic performance spaces epitomize the body's steady relationship to time, place, and changing socio-economic conditions. From Vitruvius to Le Corbusier, architects have attempted to "rationalize" the corporal form and its needs into unit(s) for clean, comprehensive, systematic design, rather than focusing on smaller, timely, and tactical interjections that evolve with need. Marginal acts conspire with and adapt to existing and equally marginal locations to create fruitful platforms for self-production and performance that celebrate ephemeral, collectively undervalued, and socially potent sites.
Richard von Krafft-Ebing was a pioneering Austrian psychiatrist well-known for his work Psychopathia Sexualis, wherein he coined the terms Sadism—after the upper class, sexual libertine Marquis de Sade—and Masochism—after Leopold von Sacher-Masoch. First published in 1886, his work openly explored taboo subjects and deviant sexual behaviors including: homosexuality, bestiality, fetishism, and incest. Before his first publication, these acts were socially touted and concealed.
Christian ideological frameworks—rituals and texts—codify our experience and understanding of societal taboos. With the popularization of certain parables, select male/female relations become a kind of polarizing social dictum, and sexual acts are saddled with productive and religious undertones, which propose an efficiency and humble submission to necessity, but deny the power of self-production and unmediated, raw connection between sensual bodies essential to S/M practices. Ultimately, sadomasochism explores the extents of the performance of power (ratified by the submissive and dominant relationship), an essential technique for self-establishment.
Before there were bars, clubs, and bathhouses, S/M "parties" were held in the private apartments and residences of patrons. Documented in Gayle Rubin's The Catacombs: A Temple of the Butthole, the local leather scene flourished in the private residences and bars of the South of Market district, San Francisco. Early S/M parties were "hosted by one or two individuals, and populated by means of informal networks of referral" (Rubin 225). When the Catacombs opened in 1975, it quickly became a locally and internationally renowned fisting mecca.  Initiated by Steve McEachern in the basement of his Victoria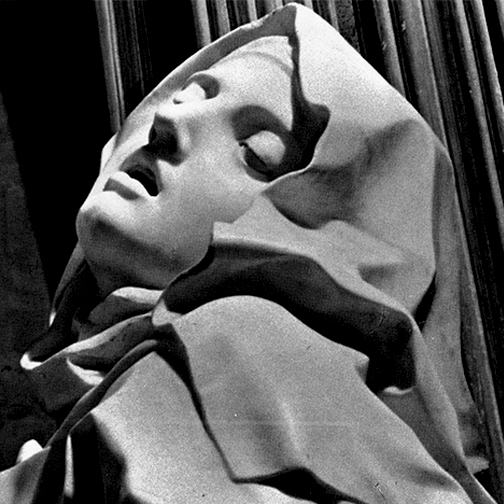 n home, the dungeon space was originally a gift to his lover and was intended to indulge his personal sexual desire.
He admitted guests not later than 11 p.m. into the foyer from which one could access the main room—a bar where only coffee, soft drinks, and ice were served to patrons.  Rubin states, "The front was where people would come in, sit down, greet their friends, do their drugs, finish their manicures, and make the transition from the everyday world into 'play space'" (Rubin 228). The walls were adorned with male erotic art—fisting being the major theme—paired with paraphernalia from leather bars that had closed their doors previously, such as the Why Not, Tool Box, and the Red Star Saloon. The dress code was limited to leather harnesses, jocks, socks, cockrings, or "nothing at all." This was reinforced by Steve who raised the heat to just above room temperature. Just comfortable for the nude body (Rubin 228).
Beyond the foyer was the "Bridal Suite" with a bed, and lastly, the dungeon complete with wood floors, exposed wood beams and posts, imparting a medieval air. The bed was the "ideal spot for those public displays of special intimacy" (Rubin 229). A hospital gurney hung from the ceiling by chains for more mobile intimacies, and a wooden bondage cross occupied the center of the room, springing from one of the support pillars. All tools and accessories delivered participants a graceful weightlessness. Acts were oft paired with religious iconography (the flagellation cross or religious robes).
The Catacombs provided a comfortable and familial dungeon experience; product of the context and spaces that were affordable, private and out-of-the-way.Not all venues performed in the same manner. In New York, the Mineshaft rose to meet the needs of urbanites in the 70's testing the limits of their sexuality in the dark corners and back-alleys of a much cruder locale.  Sexual acts took place in locations ranging "from the dangerously public cruising grounds of parks and restrooms (tearooms) to the decaying piers along the Hudson River" (Moore 16).
Private clubs, discos, and bathhouses provided moderately protected sites for sexual exploration.  At the extreme end of gay, male sexual practices, leather was taken up "enthusiastically", although inappropriately characterized as the "superficial trappings [that] easily melded to stereotypical gay male interests—theatricality, costuming, and…a worship of all that is masculine" (Moore 18). The Mineshaft "functioned as a sort of main "set" for the playing out of powerful fantasies" (Moore 19).
Owned by the "godfather of leather sensibility" Wally Wallace, The Mineshaft blossomed in Manhattan's (then) shady Meat Packing District (Moore 19). Moore asserts that the "district was, at the time, largely deserted at night, with the processing plants shuttered, scraps of meat and fat laying on greasy streets, and sharp hooks swaying empty on tracks used during the day to transport from trucks into the shops…" (Moore 21). Violent and vulgar, one could nearly miss the unmarked door of a post industrial building leading up into the club proper (Moore 22).  Doormen at the top rejected patrons wearing "dress pants or smelling of cologne".
The bar received clientele and acted as a transition into the "slings, restraints, and a "glory-holed wall" (Moore 22). Dim and silent, save the occasional guttural moan or whispered command, this dungeon space disassociated and liberated the individual. The passion invested in the act committed ruled the day in dungeon space, and "the worship of that considered ugly by the straight world was another kind of revolt against traditionalism [and societal norm], made all the more powerful…[when predicated] on deep emotional need rather than passing style" (Moore 26).
Sensationalism associated with S/M practices, links acts with the pains of social ostracization and exclusion, and the irrational denial of sexual orientations and desires via the misinterpretation of Christian doctrines. S/M enables pleasure outside of the procreative act, while the body in western culture is woefully tied to "means of production," not providing "a mirror of the self" (Carrette 8). The practice contends with the inclinations our society has toward efficient lifestyles; a Taylorist model where pain, confusion, and pleasure are rationalized out and replaced by superficial and vapid entertainments that can be easily commoditized and marketed. Prevailing norms undermine not only the masturbatory quality of the act—as a means of personal enjoyment and self-love—but also touch on a "concern with lifestyle" (Carrette 9).
What the normative community fears about perverse relations is "not the bodily acts they may get up to but the consequent issues of lifestyle, the techniques of the self, the communities established from such relations of pleasure, [and the] subsequent social exchanges" that result (Carrette 9). While intimate pleasure and bodily contact rekindle personal connections between participants, normative lifestyles and models systematically deconstruct these relations. The desire for and exchange of pleasure inevitably forms bonds based on "deep trust" surrounding intense intimacies, defining and forming a close-knit fringe culture (Carrette 9).
The Mineshaft and The Catacombs fall under the category of S/M, characterized by acts of self-establishment, but present radically different sexual experiences. Tactical performances work against a prevailing norm predicated on a code of conduct meant to broadcast "shared" morals and ethics. Both venues exploit out-of-the-way venues for intense personal experiences that allow the playing-out of various latent desires. Ideally, these fringe venues break-down the ever-increasing distance between bodies in relationship to normative values, or form and design. Today, the body and consciousness is fragmented by digital objects and media that are meant to negotiate the distance between bodies, form, and material, and it is increasingly necessary to reconsider the essential importance of what S/M acts embody. They maintain an intimate, unmediated connection between the senses, the body, and the corporeal existence of others. We should not allow ourselves to be disgusted with or disillusioned by our physical existence in favor of a "clean", hyper-rendered, hyper-rationalized reality.
Image Captions:
The Ecstasy of St. Teresa by Bernini. "Bataille reflects that the St. may have experienced an intense venereal orgasm in lieu of a religious transverberation.."
SOMA Leather Bar 1978.  Equivalent to the main room and bar of The Mineshaft. Characterized by leather and little to no clothing.
Important Citations:
Carrette, Jeremy. "Intense Exchange: Sadomasochism, Theology and the Politics of Late Capitalism." The Other Journal: The Intersection of Theology & Culture. 2 Apr. 2006. Web. 1 Nov. 2015. http://theotherjournal.com/2006/04/02/intense-exchange-sadomasochism-theology-and-the-politics-of-late-capitalism/
Moore, Patrick. Beyond Shame: Reclaiming the Abandoned History of Radical Gay Sexuality. Boston: Beacon, 2004.
3. Rubin, Gayle. Deviations: A Gayle Rubin Reader. Durham, NC: Duke UP, 2011.