Wudaokou Dialectic
MADISON SEMBLER (YSOA M.Arch I 2017)
JEREMY LEONARD (YSOA M.Arch II 2017)
GORDON SCHISSLER (YSOA M.Arch II 2017)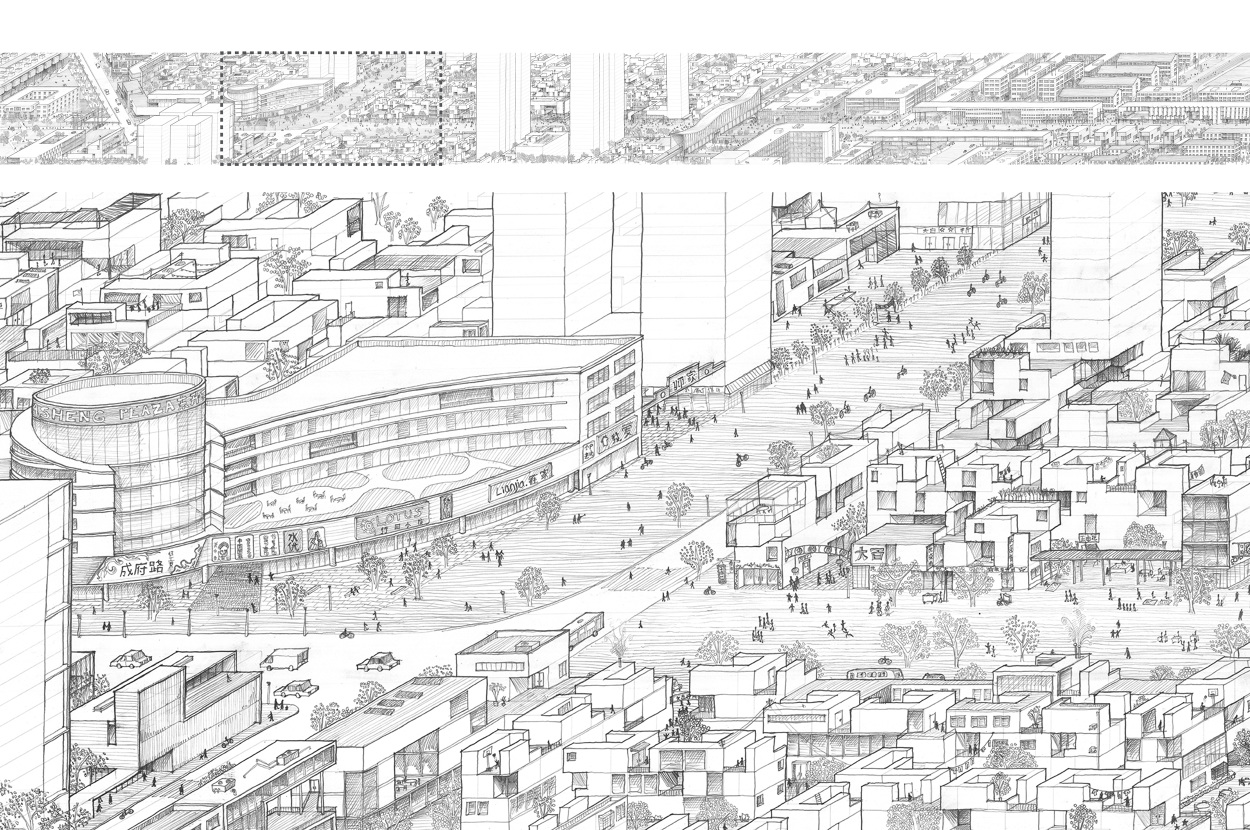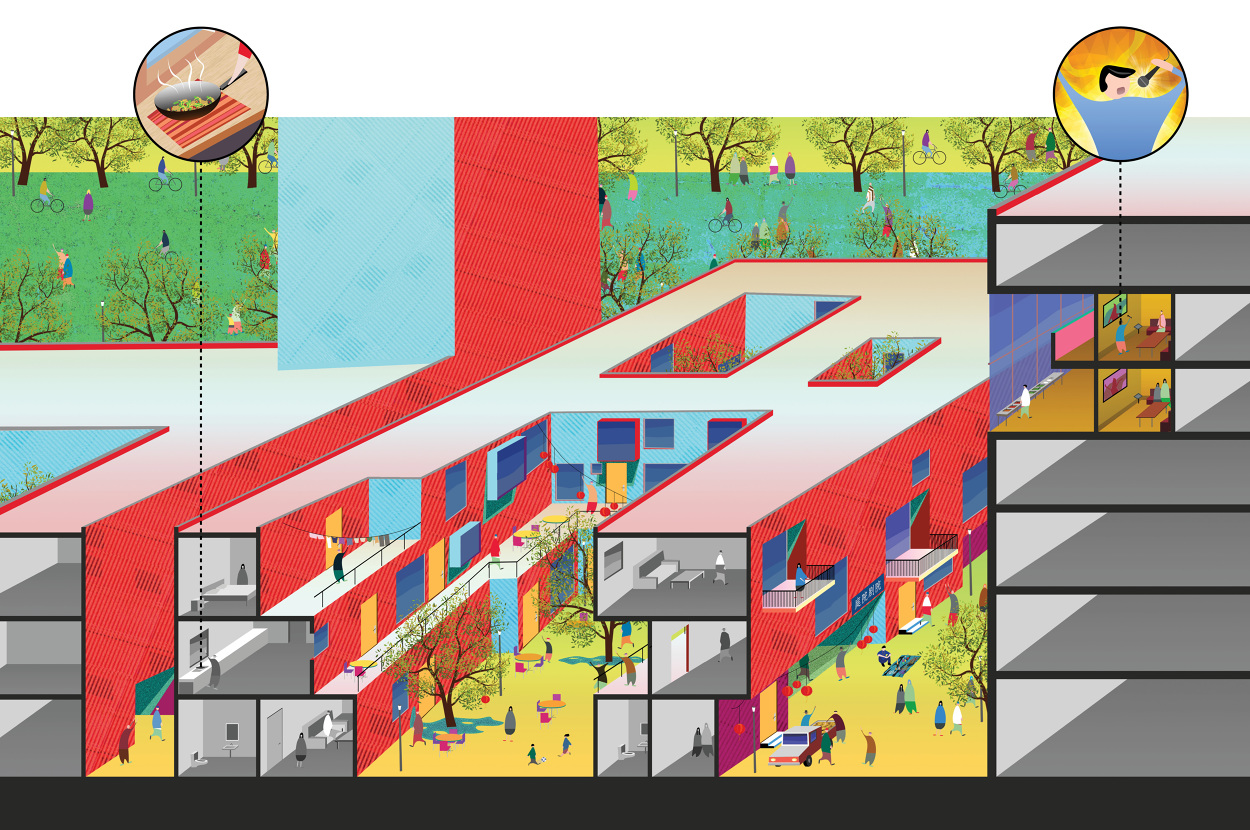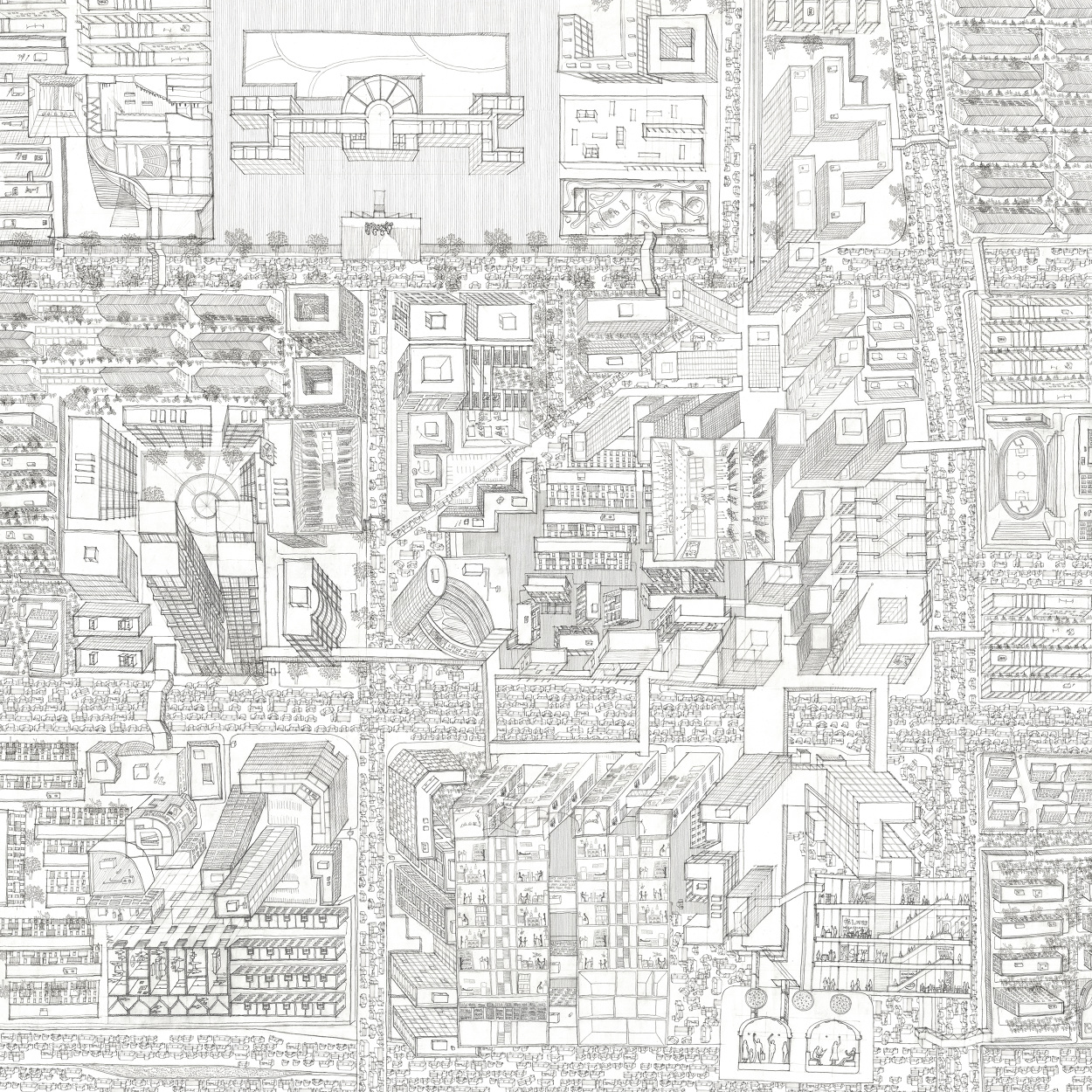 In the Wudaokou district of Beijing, two different worlds coexisted. In one world, the previously hidden public realm became increasingly visible, activated by vital bottom-up efforts which were then adopted by supportive government policies. In the other world, a series of restrictive policies and economic development resulted in the subsequent retreat into and intensification of interior worlds.
One of these worlds may be more dominant than the other at a particular time. If one were to turn the volume up on one perspective, they could better understand the tension between official and unofficial cultures, and the cycles that push the cultures back and forth.
In the world viewed through the bottom-up perspective, informal cultures took shape in the built environment, creating a vibrant street life in reaction to government tendencies to sterilize open space with its own idea of beautification.
In the world viewed through a top-down perspective, something very different happened. Government policies, reacting to the shift from manufacturing to a research and development economy and the rise of the middle class, led to a removal of street culture and intensification of hidden territories on the interior.
In one world, vibrant cultures staked a claim in public life, occupying the street, while in the other, a government that strove for performance and image wrote policies to restrict public life to a hidden interior, potentially starting the process all over again. Wudaokou offers a succinct example of Chinese urbanism to understand this coexistence and oscillation between official and unofficial cultures in city making.