Pōhutukawa (Metrosideros excelsa)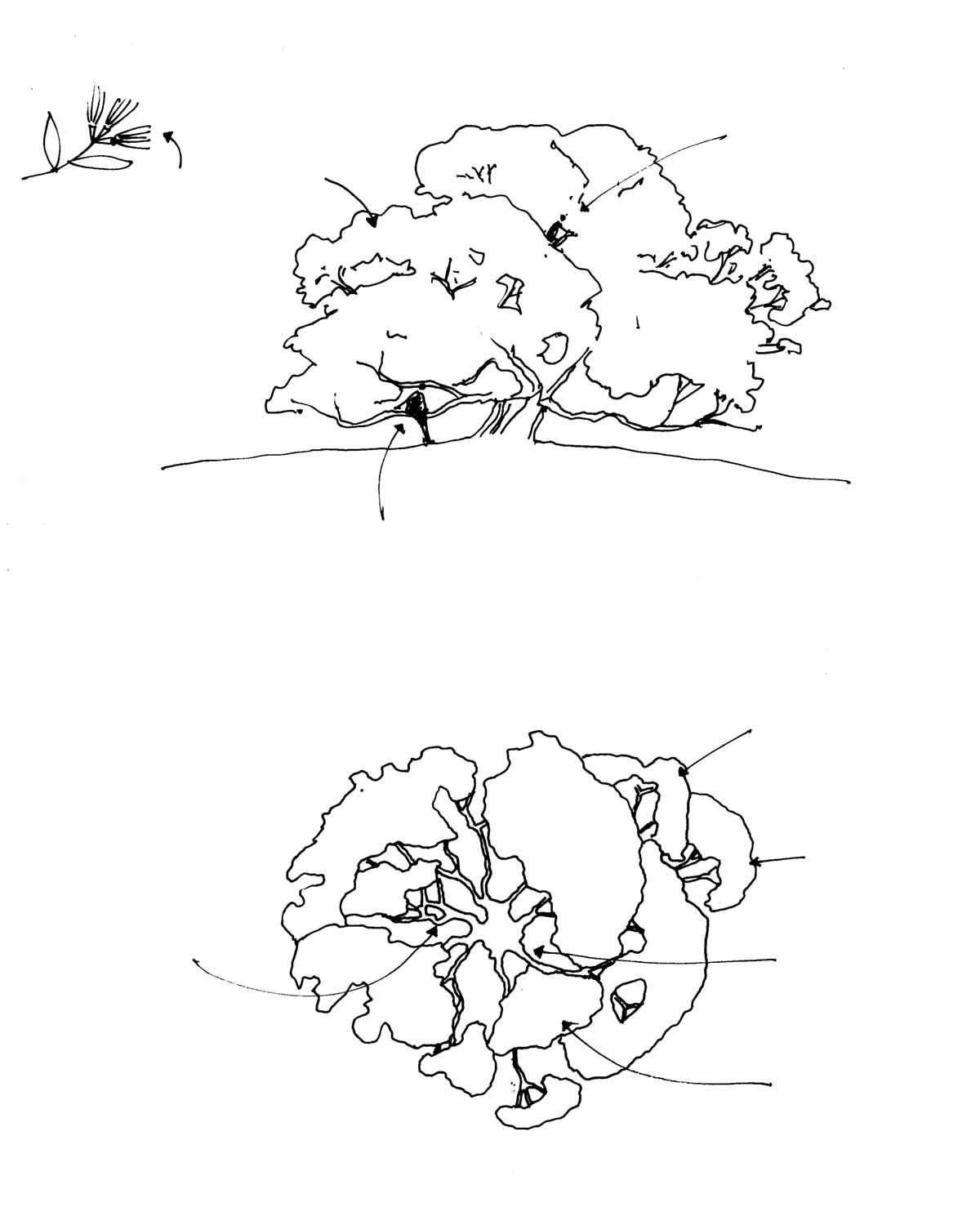 December in Aotearoa New Zealand is a crimson spectacle. Pōhutukawa — our native Christmas tree — comes into full bloom, covering the North Island coastlines in a red haze. The most famous pōhutukawa is an 800-year-old gnarled wisp of a tree that tumbles down the cliff at Cape Reinga, the northern tip of Aotearoa. According to Māori mythology, the spirits of the dead journey here to slide down the roots of the pōhutukawa into the underworld.
Favourite features of pōhutukawa: horizontal spread forms dome-like space within — perfect picnic spot at the beach; low, undulating branches make great climbing trees!; often found tumbling down cliff-faces, hanging on by finger-tips.