The Good Nuggets
ORLI HAKANOGLU (M. Arch I '19)
These four Biennial projects were markedly different in their negotiation of the prompt, yet united in their success of producing meaningful, comprehensible, and visually interesting work.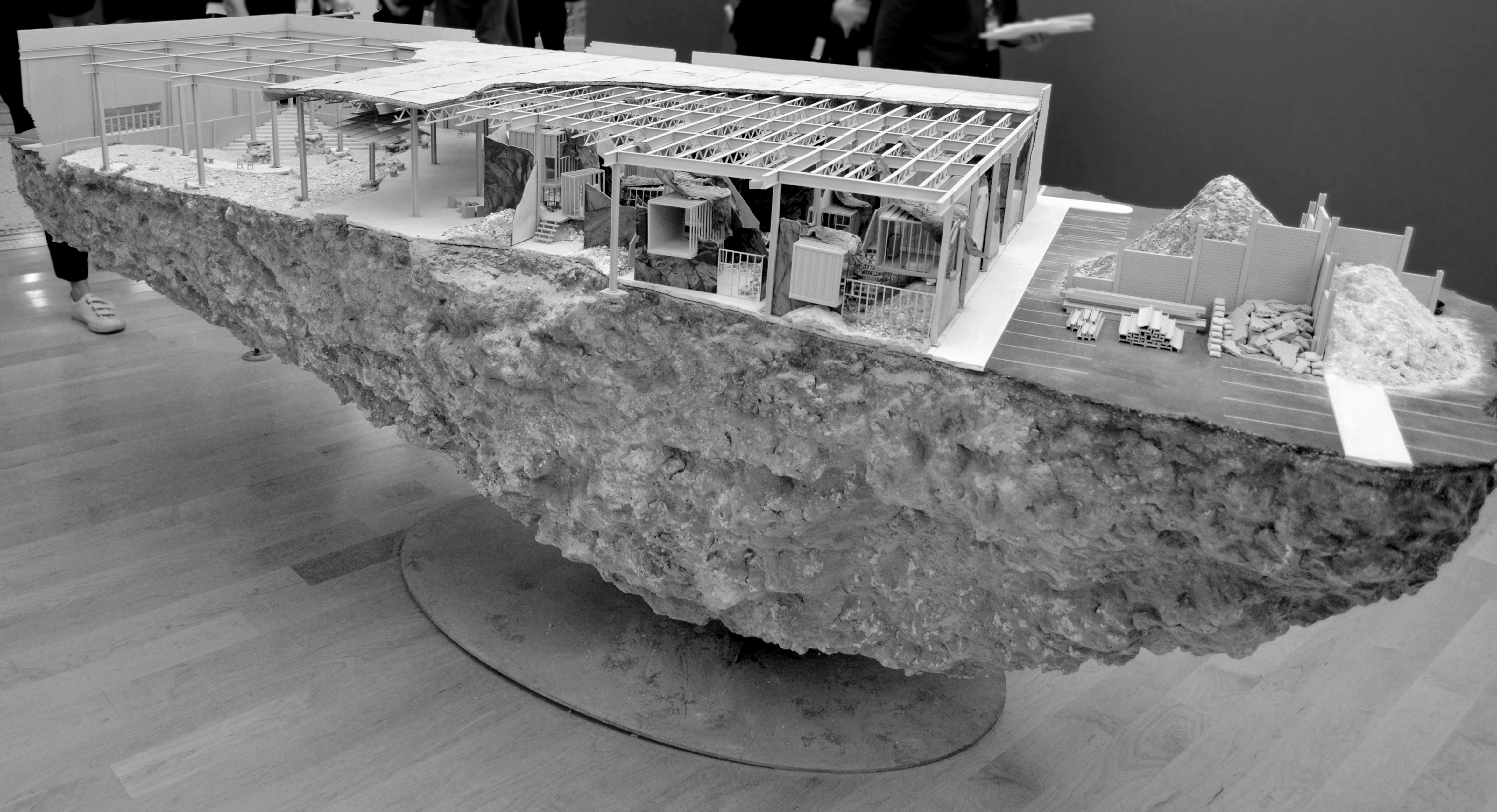 T+E+A+M, Ghostbox
The 19th century romanticization of ruins as "authentic materiality" and their mediation through technologies of image production seed T+E+A+M's approach to what they call a modern-day ruin: the big box store. Once a popular destination on the outskirts of cities, this building typology is increasingly abandoned. Instead of proposing an adaptive reuse project, T+E+A+M takes a 'reassembly approach'—from the big box store's disassembled components, they create a stockpile of new materials which can be taken apart, moved around and built anew. Responding to the proliferation of images of postindustrial "ruin porn" (i.e. Detroit's Packard Plant), they populate their model with printed imagery of ruinous textures and landscapes, destabilizing the relationship between physical materials and their representation, and inviting new image-making in the process.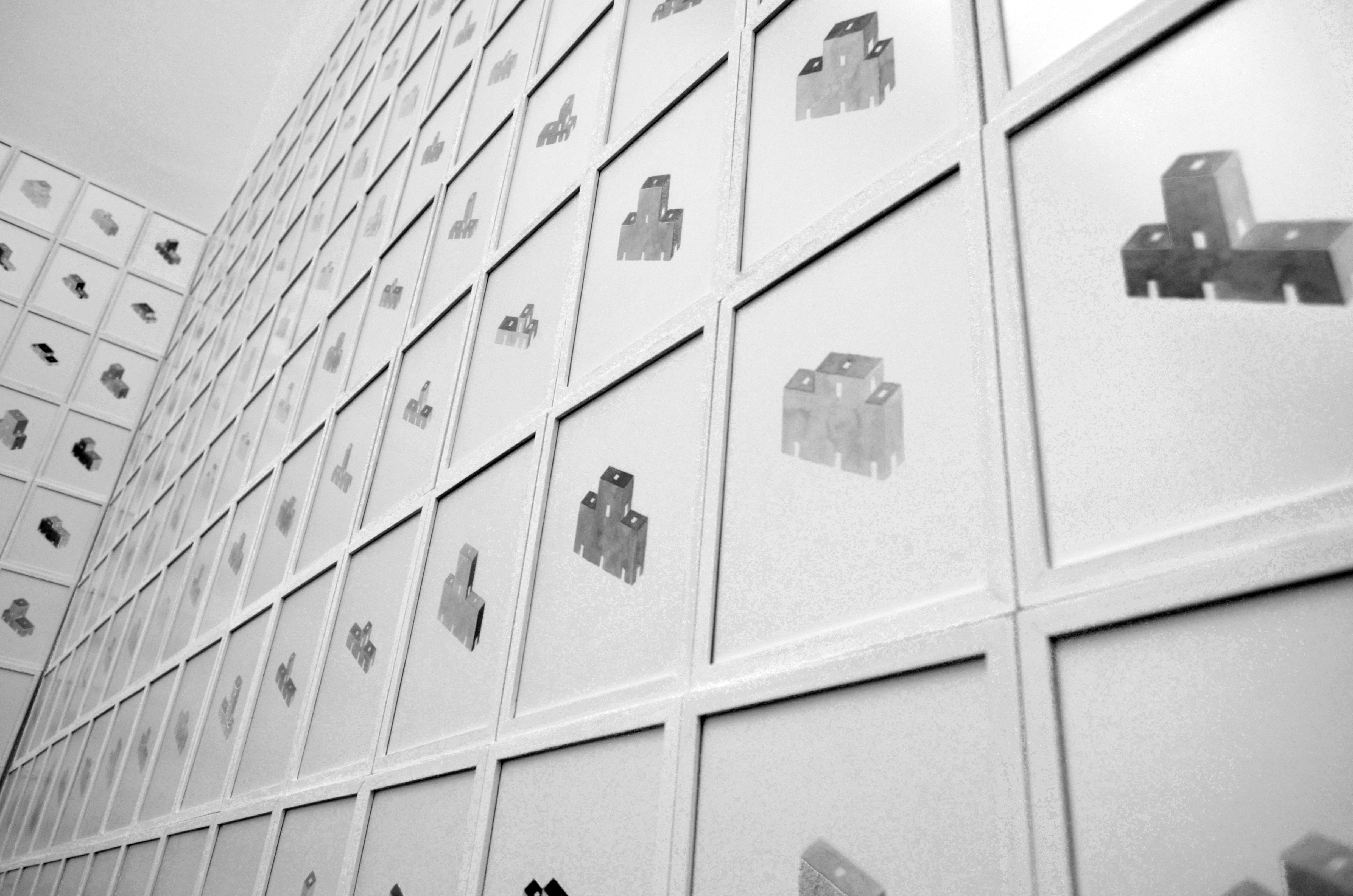 Pezo von Ellrichshausen, Finite Format 04
A seemingly endless grid of 729 meticulously painted watercolors of an imagined building form—half tower, half plinth—covered the white walls of the Chicago Cultural Center. The serial nature of the work was clearly in dialogue with process and serial art of the 1970s. Appropriately, Stanley Tigerman's 1964-1968 paintings were included on the opposite wall, clearly indicating the historical precedent von Ellrichschausen was responding to. Instruction-based building production never had a moment in history the way it did in artistic practice (such as Sol LeWitt's serial art.) Beyond its aesthetic appeal and impressive craft, this project makes new history by inserting architecture into a moment in history it was largely not a part of.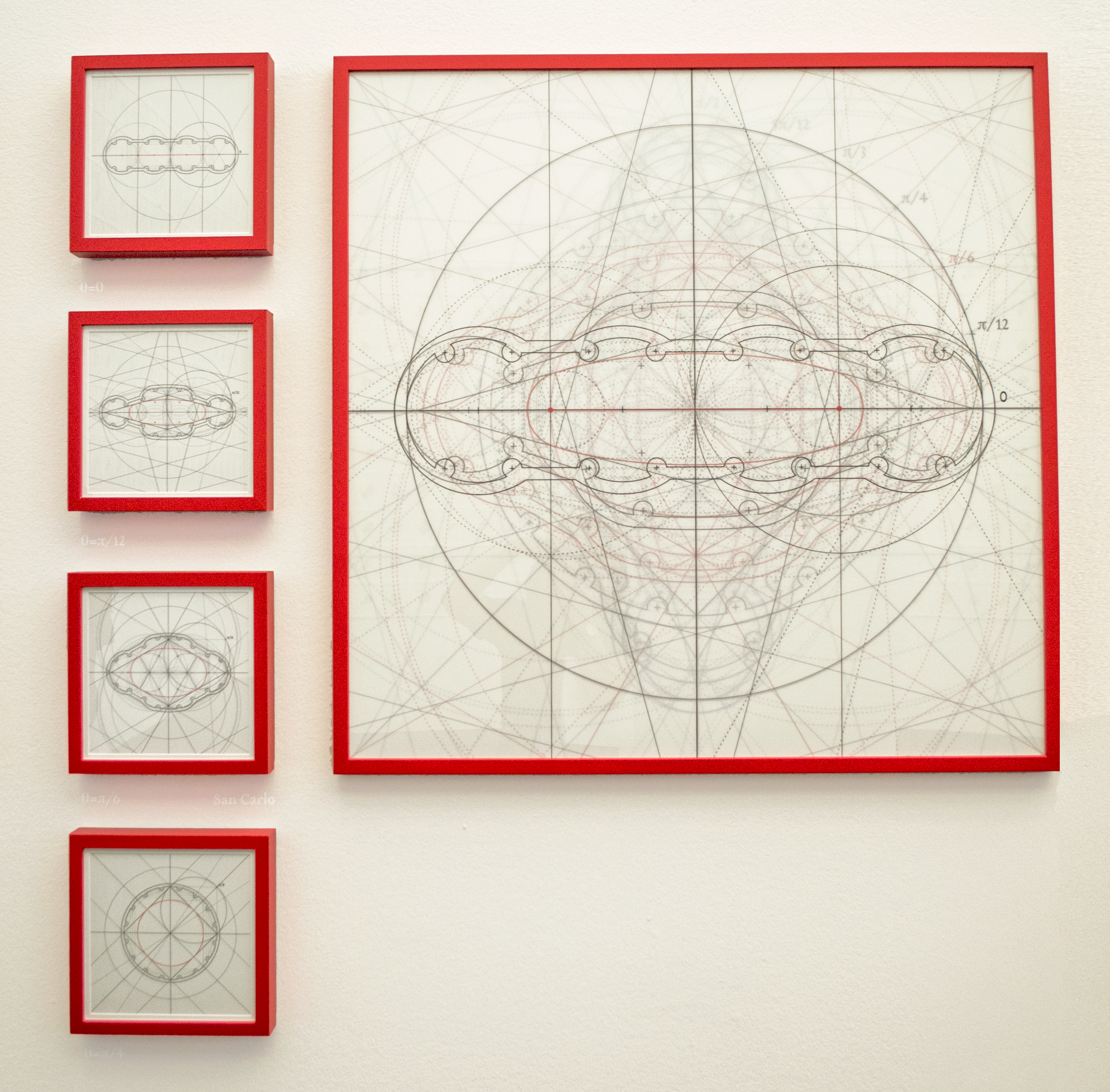 Cameron Wu, Baroque Machinations
Decades of Yale students who have taken Formal Analysis with Peter Eisenman and looked at Baroque churches will surely experience knee-jerk reaction to this piece: printed drawings illustrating the underlying geometric relationships within Borromini's churches. Upon closer examination, however, they feature a far more complicated network of red and black lines. Wu creates reference points for flexible parameters derived from the baroque buildings, creating modern parametric interpretations that straddle a current(ish) moment within architecture and the Baroque. The project makes an elegant arc through history in its historical precedent, parametric methodology, and traditional means of representation.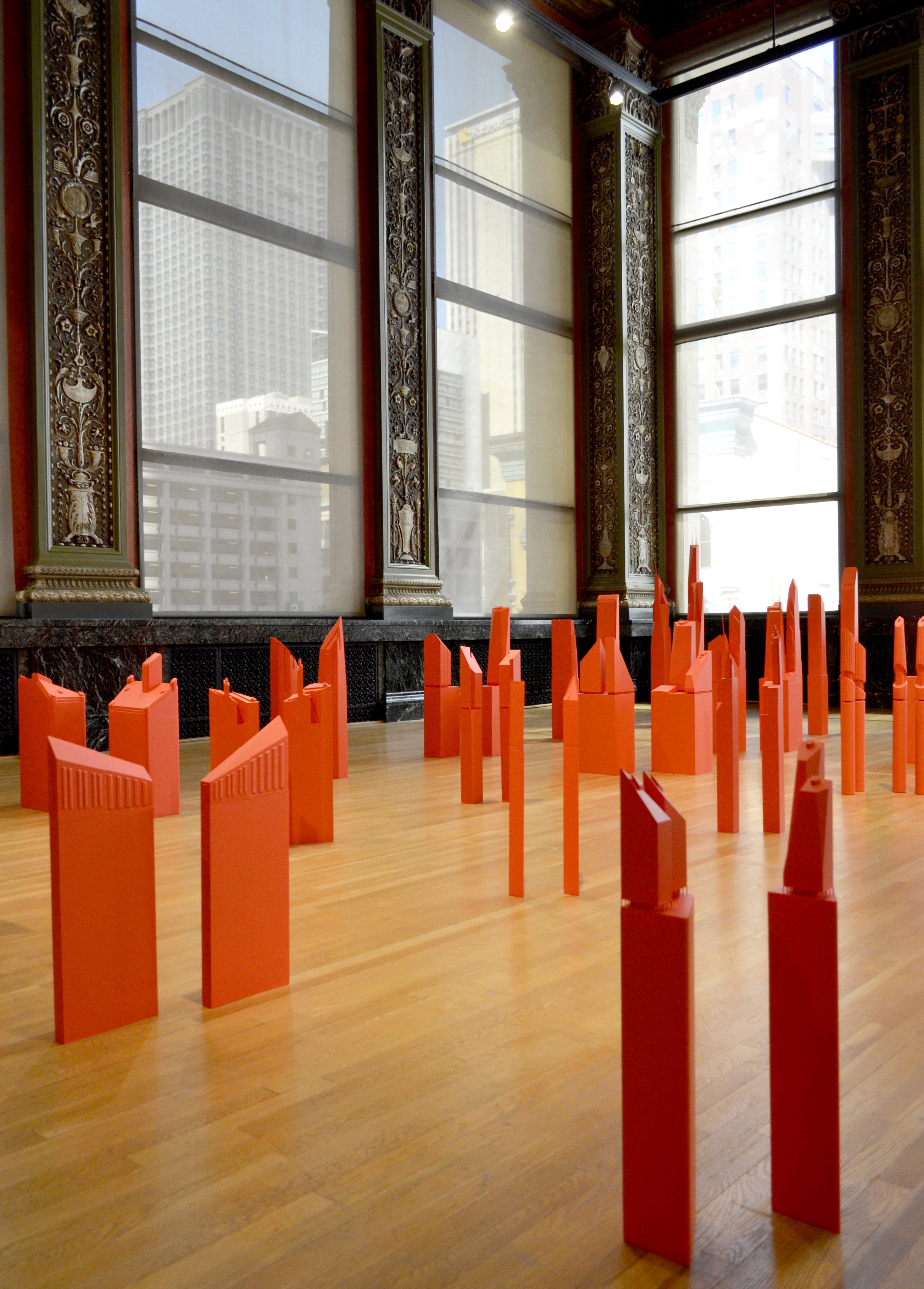 Charles Waldheim with Harvard GSD Office for Urbanization and Siena Scarf Design, Heliomorphic Chicago
Heliomorphic Chicago proposed a field of buildings describing two Chicagos that might have been: the viewer weaves through knee-height skyscrapers, whose precedent was recognizable within the Windy City's overall distinctive form, but reconfigured and reshaped for improved solar access and ecological performance. I was delighted to see a visually engaging, clearly explained urban project that engaged urban history while proposing ideas for future sustainable building practices.