Triptych for Marfa
RYAN CONNOLLY (M.Arch '14), WES HIATT (M.Arch '17), JONATHAN RIEKE
We cannot afford to relinquish the agency of our craft to those who would use it for self-serving political gain.
With the results of the recent presidential election, the issues facing our society and its primary institutions, architecture among them, were brought into shocking clarity. As these differences are laid bare, our identity as architects deserves scrutiny. Are architects agents in the generation of capital or shepherds towards a more open and equal society? What is the identity of architecture in a society divided into cities and rural areas, culturally and demographically homogeneous and heterogeneous, educated and uneducated, rich and poor? What is the role of architects as professionals and citizens?
We demand Architects have the courage to face the expectations and challenges of a society divided.
Marfa, Texas began its existence in the late 19th Century as a railroad watering stop, an oasis created ex nihilo in the middle of the desert for passing trains, an outpost of the American spatial ideology of Manifest Destiny. A typical small town, the arrival of Donald Judd portended an explosive growth of the city as an arts and cultural destination, drawing coastal elites to its private airport and veil of authenticity. Economically and socially divided, local Marfans witness their hometown relegated to Potemkin village. The courthouse, church, and city jail, once indicators of civic order and American virtue are now the empty sieves of a voided architectural and cultural project.
Through the extreme lens of this small town, the condition of our divided country becomes apparent. We propose three panels of appropriated types to call attention to these conditions.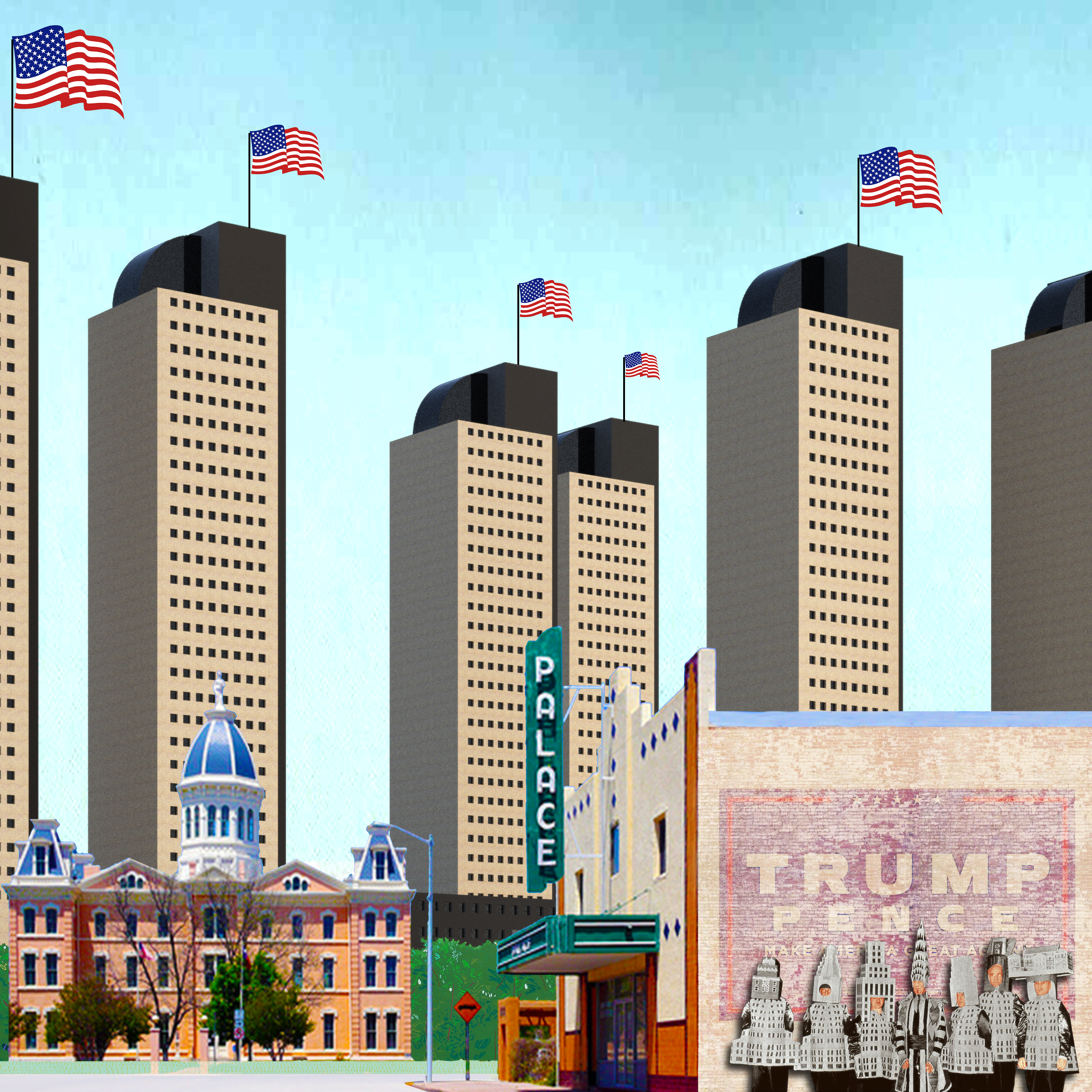 I heard on Twitter he's going to put an end to welfare queens.
Literally built on Texas cuteness, we're open annually during the week following Art Basel Miami Beach. Serving Sunday brunch 10 – 3.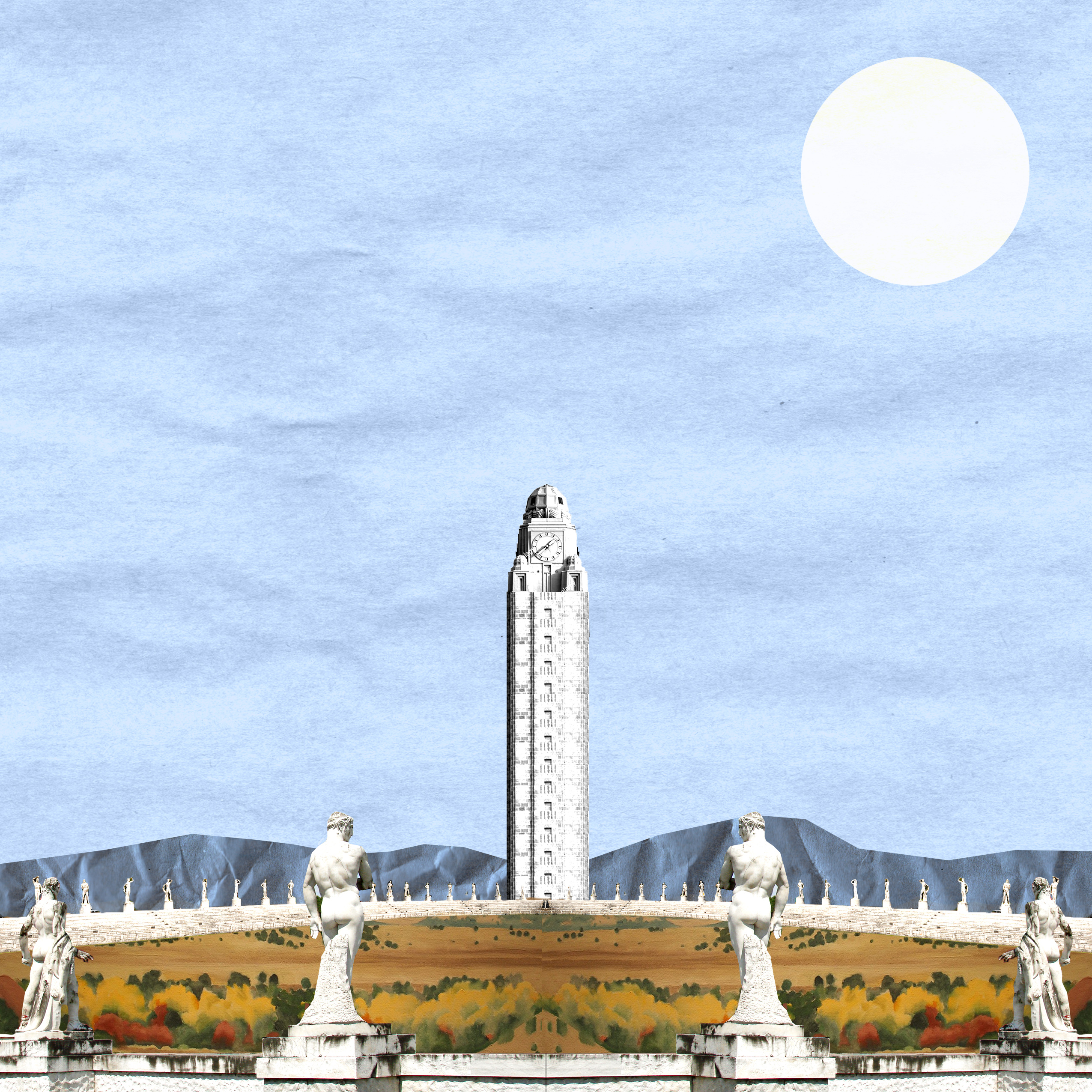 If I don't make my 6:00 Soulcycle, who will I take to the saloon?