Home Is Where The Desktop Is
HIWTDI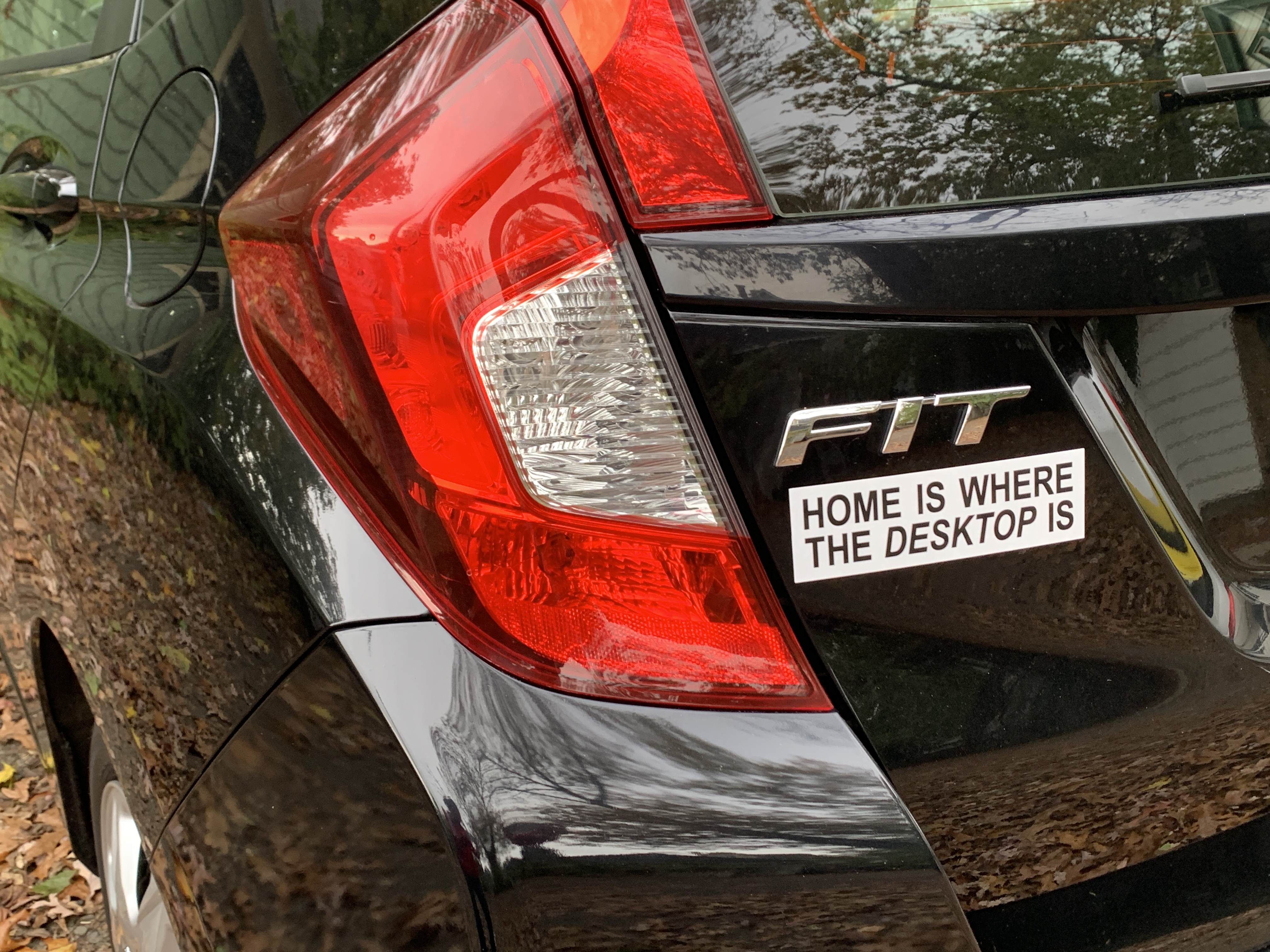 "Home Is Where The Heart Is" is an Elvis song. It says no matter where you are or who you're with, your home is the center of your gravitational emotional pull. Home is where the love is, where you feel good. Home is where it's warm inside, with your loved ones, your family, your friends. It's nice to be where they are, it feels like home. Moms love saying home is where the heart is.
We've all had laptops for so long, we were always moving around carrying our laptops…
Now we're sitting down. Classes are online, Zoom sucks, everyone's meetings are online. And the internet is unstable, like, everywhere. It's unstable at the library, at the dorm when it's raining, it's unstable at your friend's house. Home is where the internet works well. Home is where there's good WiFi.
It's kind of nice, isn't it? That home is where there is a computer you can rely on, maybe with a big screen, a comfortable desk, and the chair you like. You feel good there, you wear sweatpants, you eat snacks, you have tea if you're into tea. It's not good exactly, it's too much, home's been taken away from us, it turns out that home is work. That's beside the point, we can talk about it later. Crisis forces us to log on. You. Are. Online.