"Where's Your Beginning, Where's Your Middle, Where's Your End?"
Camilo José Vergara began as a street photographer in the mid 70's as he moved to New York. Intrigued by the complexities of environmental influences and its effects on urban landscapes, Camilo is well known for his systematic rephotography capturing changes of urban spaces.
_Elihu Rubin is Associate Professor of Urbanism at the _Yale School of Architecture, with a secondary appointment in American Studies. His work bridges the urban disciplines, focusing on the built environments of nineteenth and twentieth-century cities, the history and theory of city planning, urban geography and the cultural landscape, transportation and mobility, architectural preservation, heritage planning, and the social life of urban space.
Camilo José Vergara: I first encountered "Greater Holy Life." a storefront church at 7316 S. Broadway in 1992, a few months after the Rodney King Riots. The white building had a false front consisting of three pediments added to the building, each one topped by a cross. Its windows and doors were protected by iron bars. It was a store that was altered as it became a church.
Elihu Rubin: The false front creates a forced perspective, the illusion of depth. Like all false fronts, it aggrandizes a modest structure. And if you look closely, you can see that there had been bigger openings that were patched and stuccoed over when it became a church.
CV: Protection is often a necessity, particularly in the case of churches which are empty during most of the week. Those narrow windows and bars show that the neighborhood is in a high crime area. By 1996 the church has become Iglesia Cristiana Jesucristo Es el Camino. Black culture is followed by Latino culture. In its black phase, the church is spare, as a Latino church, more is more. Later the building splits. A bookstore, but also a health store, the Casa de Nutricion. It sells health stuff combined with magical products. A little place that sells all kinds of medicinal things that are supposed to take care of your problems.
ER: They are connected. Both are there to serve the public, to attend to both the spiritual and the physical needs of the people.
CV: But it's interesting to see the combination of the two things. You would think that religion would sort of take care of those things without the pills and magic potions.
ER: The cars and people in all of these photographs, they become very poignant.
CV: What happens is that I usually have to take the picture several times. One of the main objectives is to try to get neighborhood people walking by the building, so that it's always a picture of a building that includes the people that live in the neighborhood. You see people riding bicycles, skateboards, pushing baby carriages and shopping carts.
ER: One very small detail: in one photo, there is a public telephone. Then it's gone in the next image.
CV: Yes, it's interesting how buildings accumulate all these things.
ER: The building accumulates material culture even as it weathers. It happens at the same time, shedding and accumulating. In many of your series, it's always very captivating to see the rhythm of change between the left and the right. When is it repainted and when is it allowed to weather? It's like they're having a little ping pong match, a back and forth.
CV: It's just a snippet in the life of the city. But I don't think this building stands alone. It stands for many other buildings that went through similar transformations.
ER: Yes, the building is a fragment that reveals something about the larger city. When you start flipping through it quickly, you see a short film of the social life of the city unfold. As an exercise in visual literacy, it's very powerful. Over time, buildings become like people. And just like people, we add things to ourselves and we subtract things. When you track time like this, it's deeply humanizing.
CV: What I find frustrating about doing time sequences it is that people expect a conclusion. They ask, where's your beginning, where's your middle, and where's your end? Please come to the point! Well, often there are many points but no overall conclusion. Even if the building is demolished, a new one may be built: one has to return and document the next episode.
ER: Yes, but what would you say to architecture students who are interested in how buildings have life cycles, how they age and change, how they have lives and afterlives?
CV: Architecture is such a precious profession. The most sophisticated and the most intelligent people put their forms out there. In urban areas such as South Los Angeles, ordinary people that never set foot anywhere near an architecture school are shaping the city.
7316 Broadway, Los Angeles, CA 9003                                                                Photographs by Camilo José Vergara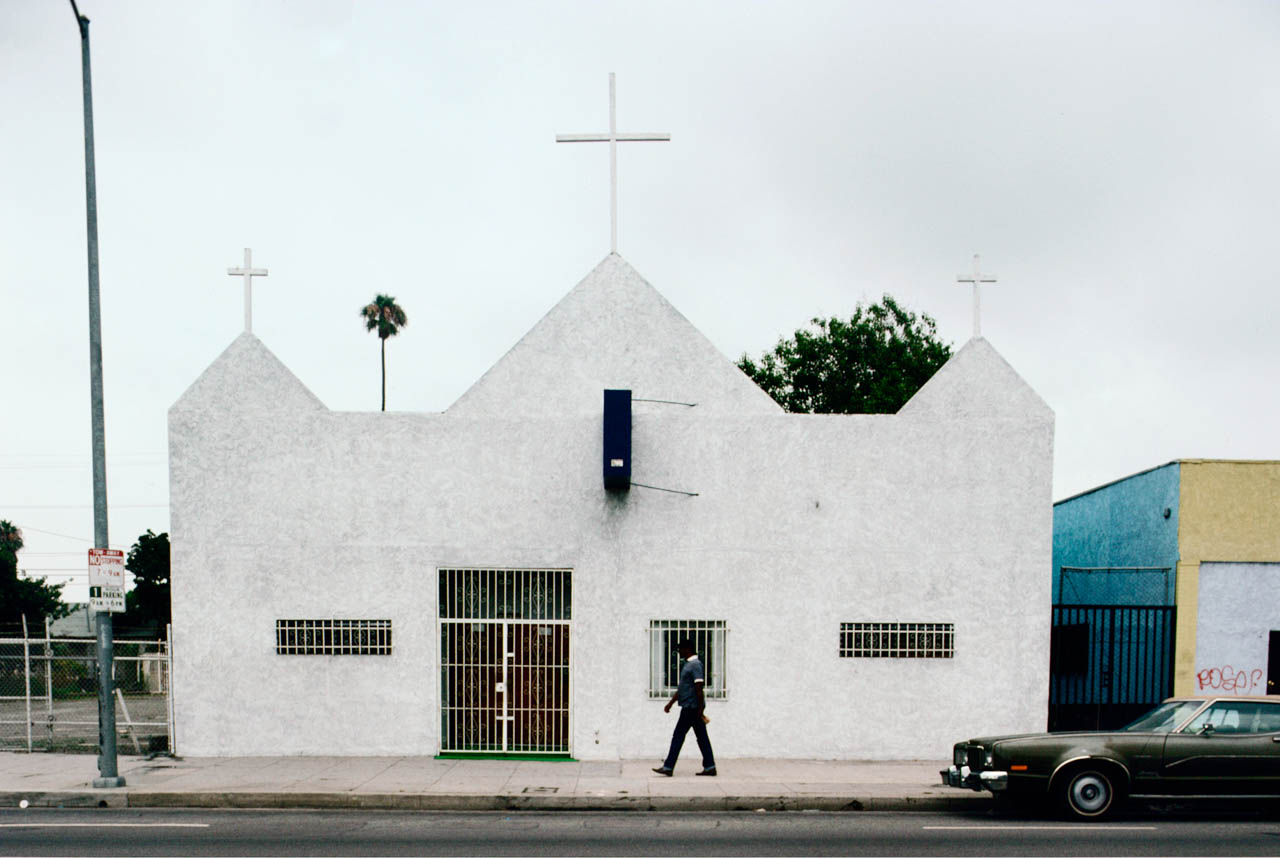 1992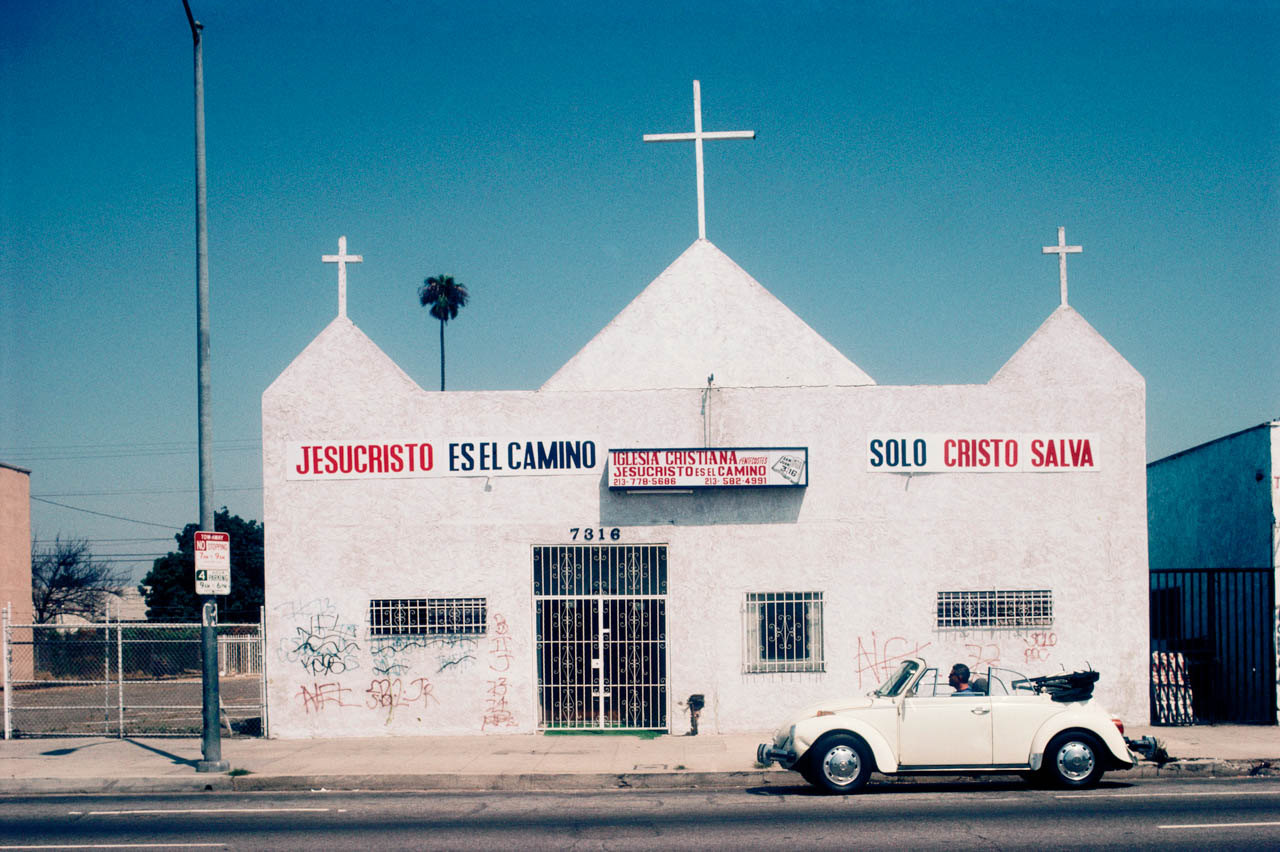 1996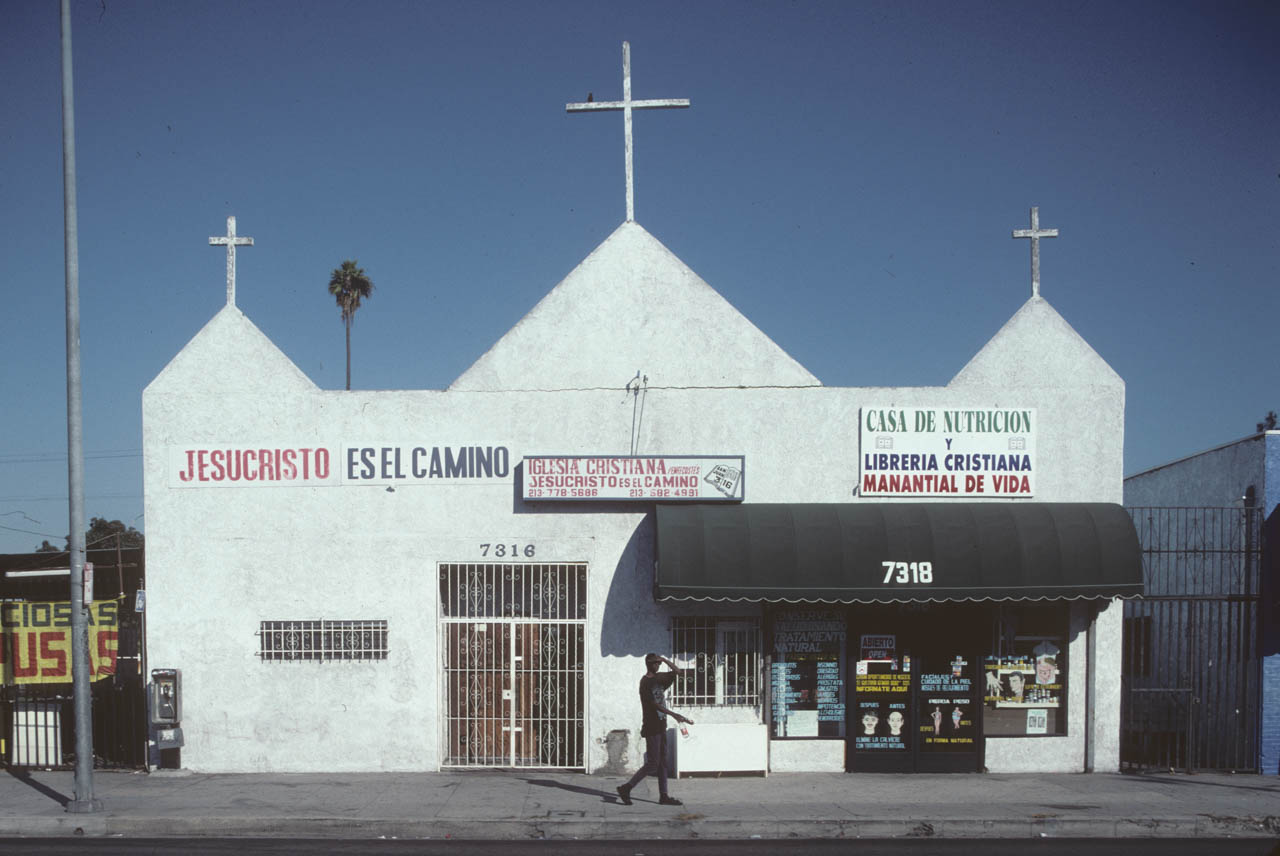 1999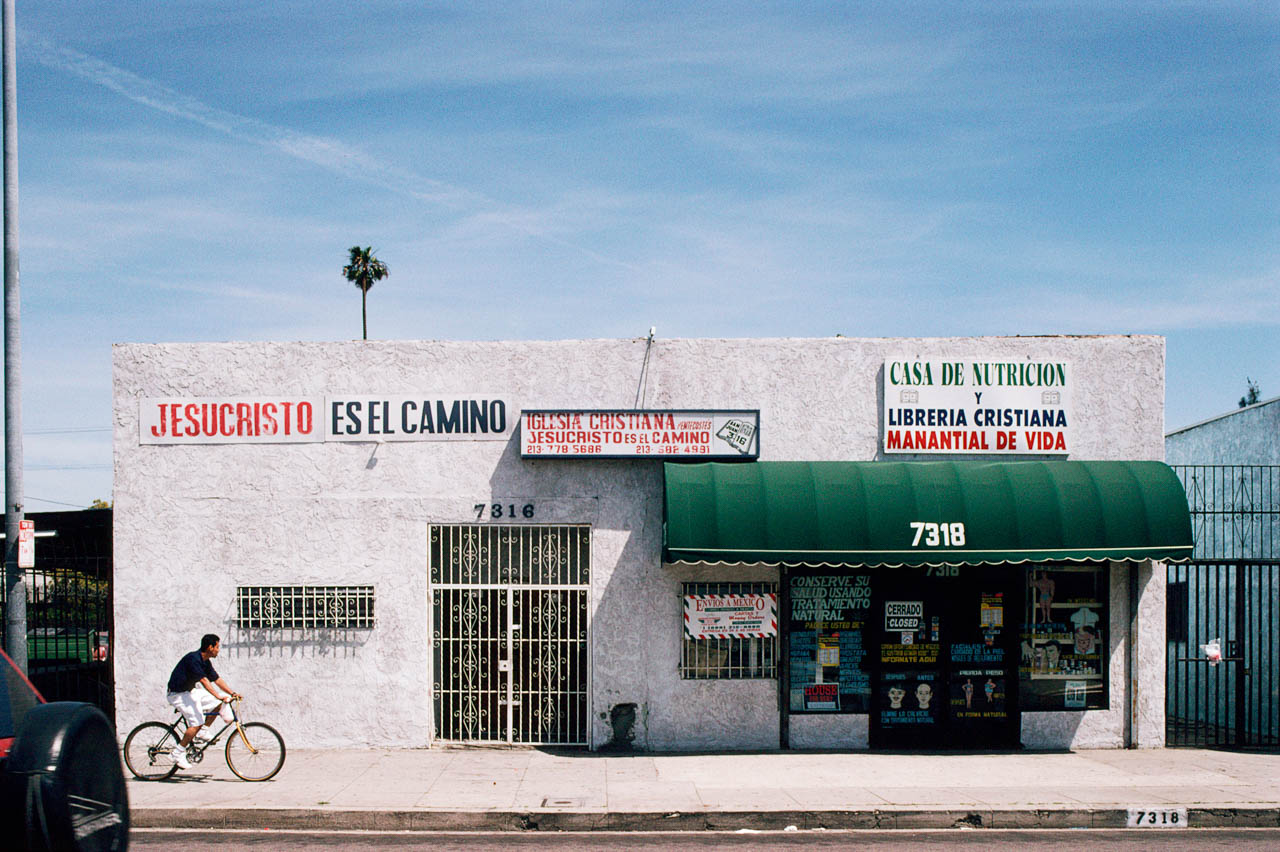 2000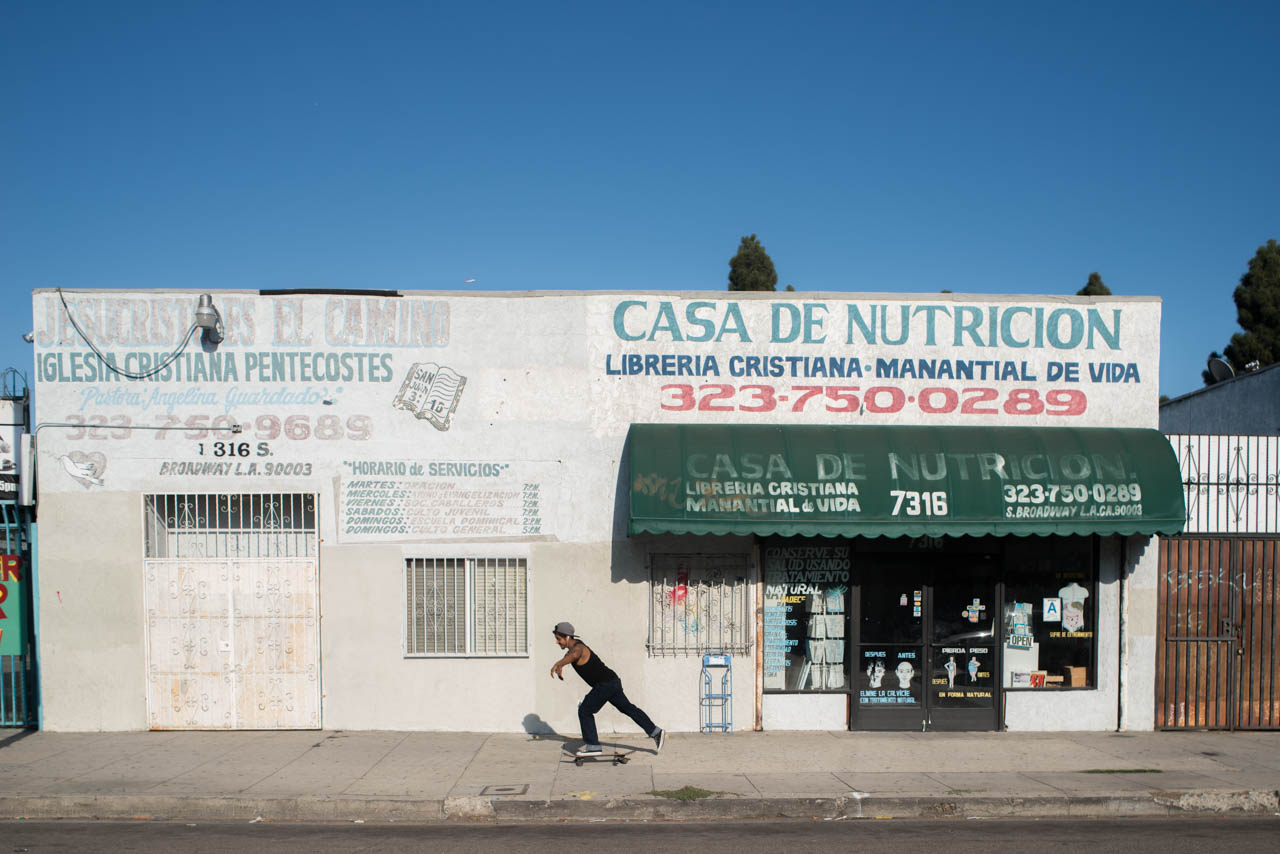 2014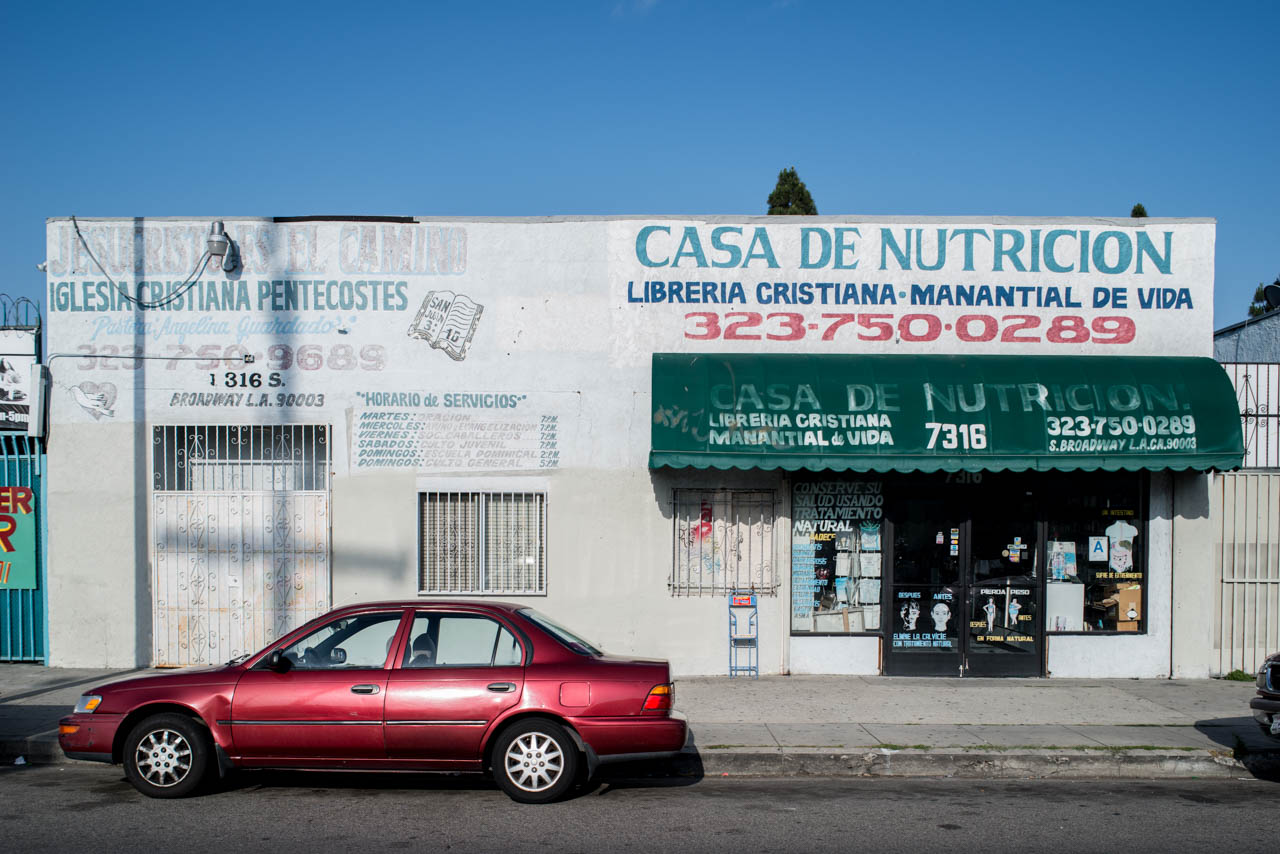 2015